Nokia India has finally revealed the promos for the first app reality show in the world. The unique show named 'Nokia Lumia Your Wish is my App' has already received more than 35000 app ideas from across India. The reality TV show is out to find out the best app idea which can be converted into a hot favorite app on the Windows Phone Store. Nokia, in collaboration with NDTV had announced this in December.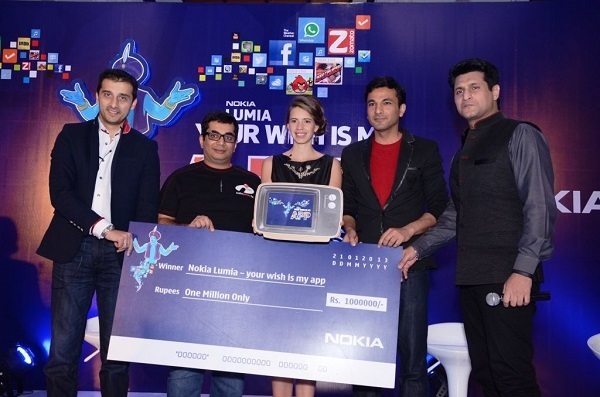 This show allows anybody to submit an app idea which could be beneficial in any form to the users. The apps submissions would then be scrutinized and the top 42 participants would then battle it out to give us the winner of the first app reality TV show in India. The winner will be awarded Rs.1 million for the idea. The two runner ups will be offered Rs.5 lakhs and Rs.2 lakhs each and 3 contestants 
will
win the new Nokia Lumia 920.

The show commencing on February 9th on NDTV will be aired in 9 episodes. The judges are high profile personalities from the business industry. Rajiv Makhni, NDTV Managing Editor & Tech Guru, Vishal Gondal, Managing Director – Digital, DisneyUTV, Raj Chinai, Venture Capitalist & Co-Founder, Harvard Business School Alumni Angels, Vikas Khanna, New York based Michelin Starred Celebrity Chef and Bollywood actress and youth icon, Kalki Koechlin. The app will be adjudicated for the originality of the idea, its relevance in daily life, its potential for earning revenue and the overall 
feasibility
of the app.
 
As per Gerard Rego, Director – Developer Experience, Nokia India, the contest has received app ideas with solutions to daily life problems like women security, health & well-being. He said the 35000 entries shows the enthusiasm of Indians. Since this contest is open to everyone and not just limited to the app developers, the interest is increased.