Nokia N8 gets Symbian Anna firmware update v025.007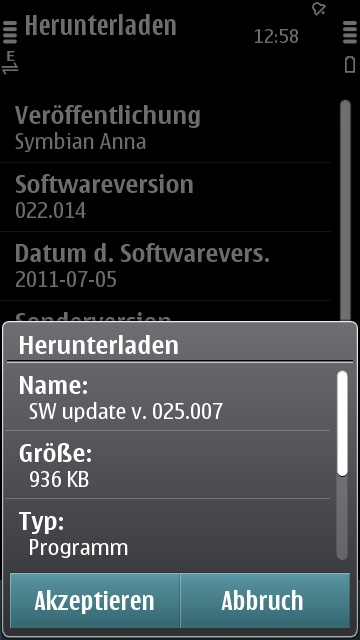 While everyone is excited about Symbian Belle and waiting for it, we had shared with you about Nokia E6 getting a firmware update v025.007 and now Nokia N8 running on Symbian Anna has also received the same firmware update. The update is just around 936KB and it only has some performance enhancement and a few bug fixes and no major UI changed. It seems that all Symbian Anna (E7, C7, C6-01 and the X7) running devices are getting the same firmware update so this could be the preparations before we could have the Belle running over our devices.
As for now, go ahead and update your Symbian Anna running devices OTA or via Nokia Suite and we'll keep you updated about the arrival of Symbian Belle.
Note: If the update is not available for your device yet, wait for some time and you might get it soon.