Nokia N9 to launch on 23rd September?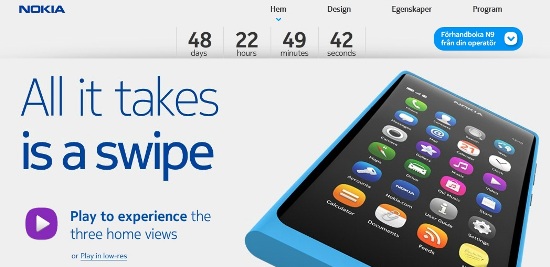 Nokia had announced the N9 last month making a big impression around the globe. The MeeGo device with its innovative swipe gestures and UI features has made it a desirable handset and fans can't wait to get their hands on one.
So when is it going to officially launch? Well, a countdown timer on Nokia's Sweden's web site says that the handset might just launch on September 23rd. It will be available in black, cyan and magenta and will be come in 16GB and 64GB variants. However the old question still remains; the regions of availability of the N9. There still isn't any information if the device will be available in India, UK and the US as all three were earlier missing from the list of regions where the handset will be available.