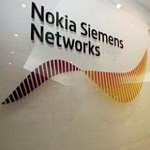 Nokia Siemens Networks is the first company to successfully demonstrate the Time Division Duplex version of LTE (TD-LTE) using broadband wireless access (BWA) spectrum in India. The first video call was made by Gurdeep Singh, chief operating officer of Aircel. The call was conducted with the 4G mobile technology running on commercial hardware at the Nokia Siemens Networks' Bengaaluru R&D facility. It marks an important milestone moving 2.3 GHz TD-LTE closer to commercial availability.
During the test, Nokia Siemens Networks demonstrated high-definition video streaming and three-way video conferencing. Using interoperable TD-LTE dongles from Samsung, the demo showcased a peak throughput speed of 110 megabits per second (Mbps) and low latency in the range of 10-20 milliseconds. The end-to-end demonstration was based on Nokia Siemens Networks' LTE equipment and software. These include the company's award-winning Flexi Multiradio Base Station and Evolved Packet Core which comprises Flexi NS(Network Server) and Flexi NG (Network Gateway) and standard-compliant software.
TD-LTE technology promises enhanced delivery of broadband to laptops on the move and smartphone services, thanks to increased data rates, reduced latency and its scalable all-IP flat network architecture. This technology ensures high-speed mobile broadband connectivity and a superior performance from mobile applications across a wide range of devices.
Nokia Siemens Networks is at the forefront of TD-LTE development and commercialization, actively working with telecom operators and device manufacturers. The company is fully prepared and committed to support the LTE activities and is in talks with many operators globally. It is actively participating in tests and trials for both Frequency Division Duplex LTE (FD-LTE) and TD-LTE technologies, while working with telecom operators and device manufacturers to strengthen the ecosystem. Earlier this year, Nokia Siemens Networks successfully demonstrated TD-LTE trials during Shanghai World Expo, and TD-LTE data calls at the company's R&D center in Hangzhou(China) and at Taiwan's National Chiao Tung University.