Soon after Samsung announced its 16 MP Galaxy S4 Zoom, Nokia is gearing up to launch a camera phone of its own. The event is less than a month away.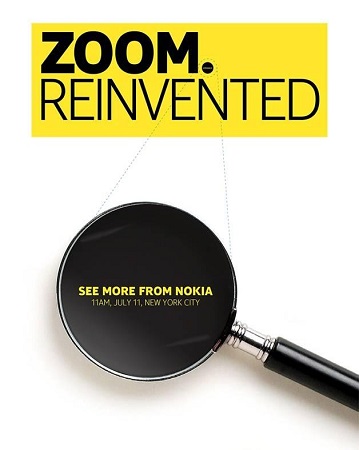 According to event invite sent out, the event is scheduled for July 11 in New York City. The invite had a tagline "Zoom Reinvented", thus suggesting a new phone with a spectacular camera. While it could be a Windows Phone with the PureView camera, previous rumours claim that the Nokia EOS would launch on July 11.
The Nokia EOS, which was recently seen in leaks, is a Windows Phone 8 powered camera phone with a massive 41 MP resolution. So it's mostly the Nokia EOS which will be seen at the event. Irrespective of what is announced, the competition from the Galaxy S4 Zoom would be marked.