Nokia tweets and confirms that the 700 and the 701 are shipping now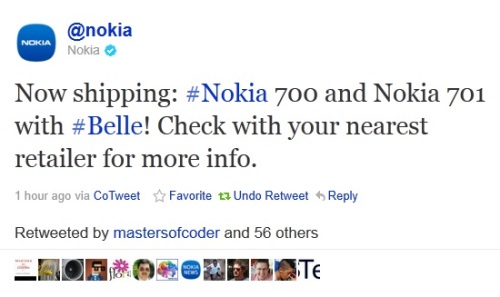 We just bumped into a tweet by Nokia (not Nokia India) saying that the newly announced symbian belle handsets, the 700 and the 701 are already shipping and to check our retailers. However, they haven't confirmed what region or country. Now we haven't even got the 500 here in India, and now this. So, surely we might have to wait a little longer.
We will confirm the details as soon as possible.