Nokia Weather Widget for Belle updated in Beta Labs
The Weather widget for Nokia Belle devices have been updated in the Nokia Beta Labs. With this new version will enable users to uninstall the widget once you install this new version. This Weather widget displays the current weather and forecast in your current location or any other selected city in the world.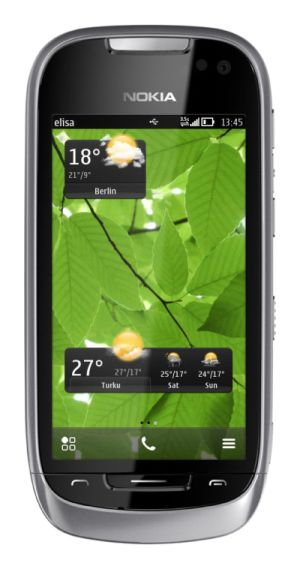 The weather widget package contains two versions of the widget which include a Weather now and Weather forecast widget. Weather now displays only the current weather information; Weather forecast displays also a two day forecast.



Features
Search and select a fixed location. By default the widget displays the weather information of your current location.

Information is updated automatically every 3 hours for fixed locations and every hour otherwise.

Tap the widget to open the Weather application (part of Nokia Maps Suite 2.0) that shows detailed forecast. If Maps 3.09 or newer is installed, weather application will open forecast of the same location as is shown in widget. If you have not installed Nokia Maps Suite 2.0, the Weather application will always open to the detailed forecast for your current location.
To download the widget for your Nokia Belle device head over to the Nokia Beta Labs and download. (You'll have to sign with Nokia account to download)