While the Nokia X received a lukewarm response in the market, the company certainly seems to be pleased with the Android range and is planning an upgrade.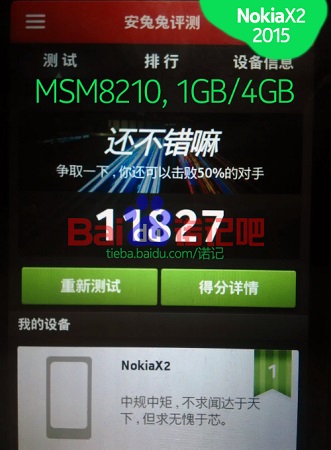 According to sources based in China, a new Nokia device named Nokia X2 was spotted at benchmarks. From the name, this seems to be the upgraded successor for the Nokia X. the company has apparently given a thought to the specs with a faster 1.2 GHz Snapdragon 200 processor with a more decent 1 GB of RAM. Interestingly, now the specs seem to be a copy of the recently launched Moto E.
Surprisingly, the Nokia X2 name is already taken by an earlier model and it is unexpected that the exact same name would be used for the new Android range. Moreover, now that Nokia is completely acquired by Microsoft, it is questionable whether the company would give a go-ahead for the Android project which clearly displeases the Windows Phone maker.