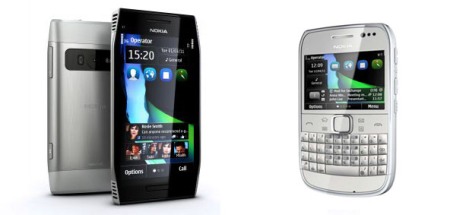 The newest addition to the Nokia smart phone line-up, the X7 and the E6 are now available for pre-order in Germany. The phones were announced last month with an all new and refreshed platform, the Symbian Anna aka PR2.0 update.

The X7 is priced at 459 Euros which is about Rs. 28,000/- and the E6 is available at 429 Euros which comes down to Rs. 26000/- This is not the Indian prices of the phones, just a conversion of the Euro price in Rupees. The costs of the handsets may well be lower in India as the N8 was launched at a decent price of Rs. 23,000/-.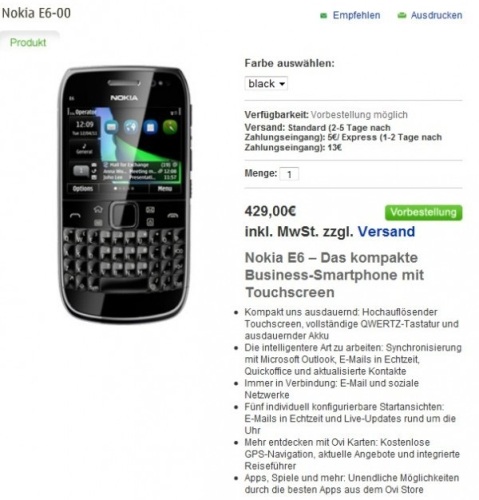 We expect the smart phones to reach the Indian market soon and we'll be updating you with the launch and the prices.