Norton Mobile Security is one of the largest names in the security business. It has had immense success in detecting malware early and actually scans new apps as soon as you install them. Not just that, It also keeps your web browsing protected.
So, how secure is Norton? Is it worth investing into? Let's find out.
Setup and UI
Norton Mobile Security setup is designed to be pretty simple and easy to use. It gels well with Android Jellybean and doesn't jar you with unnecessary information. When you start the app up for the first time, it will give you a brief purview of what is on offer. It will ask you to subscribe or sign in for a Norton account.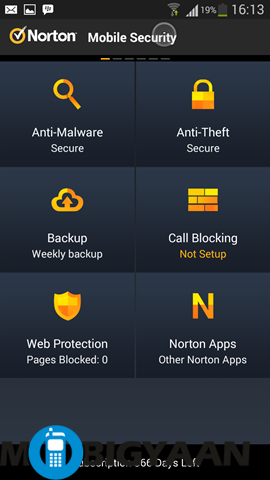 Once you have signed in, you will find the main frame with six different buttons. You can navigate through Norton via these buttons. A feature worth mentioning is Newsfeed which will keep informing you of new threats.
Free features
Norton Mobile Security offers a free malware scanner that can both be run manually and automatically check for updates. You can set it to run on monthly, daily or weekly basis. You can actually surf the Google Play Store without worries because it keeps scanning apps when you install them or even update them.
While the access to the Norton web portal are free, the premium version boasts of many more features.
The best use of Norton Mobile Security would be that in case your phone was lost or stolen, it could actually send out commands to it and save your data. If you swap MicroSD card on a regular basis, this will also scan them every time you do that.
Premium features
The Norton Mobile Security software performs best in premium mode. In the premium mode, Norton Mobile Security lets you lock or wipe your lost or stolen device remotely to ensure data is kept secure.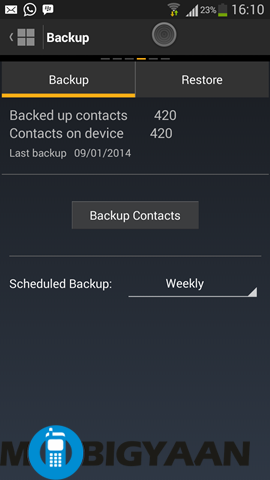 You can also set the device to display a customized message to your device displaying your contact information or even make the device 'scream' to people close by.
Norton Mobile Security also lets you set blocks on unwanted calls and messages. Even numbers that show as unknown can be blocked. We tried this feature and the numbers that were blocked couldn't call, which is ideal if you receive unsolicited calls regularly.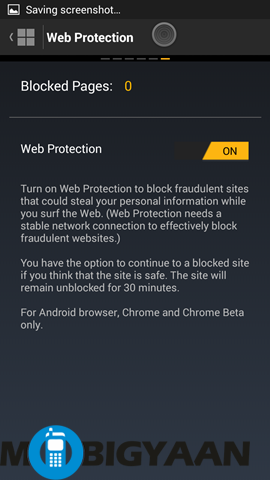 Another feature is contacts backup, which lets you sync your contacts to the cloud. It also takes care of phishing sites. You can also put your phone on a lockdown in case your SIM card is removed. But this feature, sadly works only with the Android browser which no one generally uses rather than Chrome or Opera.
Detection and performance
 Norton Mobile Security is one of the highest rated security softwares for Android and not without reason. It successfully dodged any threats we threw at it, be it suspicious sites or suspicious softwares.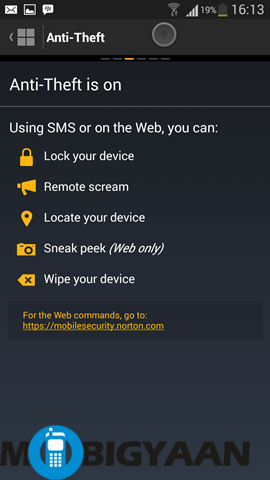 Norton Mobile Security runs in the background and doesn't bother you with excess notifications.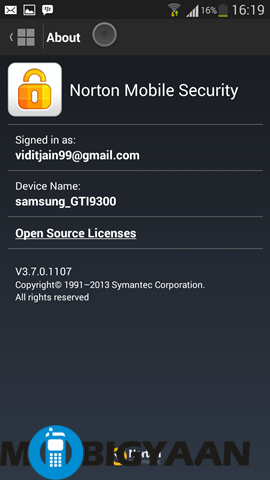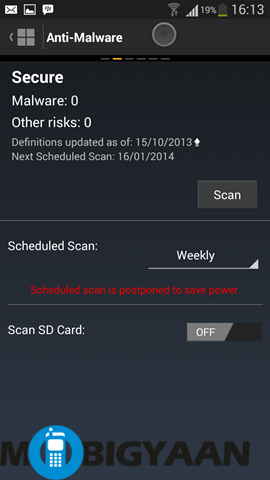 Verdict
The Security features of Norton Mobile security are pretty amazing. The app is well designed and works well too. It could do a little better though since it kind of slows down your phone a bit.