Customization is one of the greatest strengths of Android. And when we talk about customizing the UI, or home screen, there are few apps that can match the popularity of Nova Launcher. It is one of the most widely used launchers on Android. Thanks to its chock-full customization features.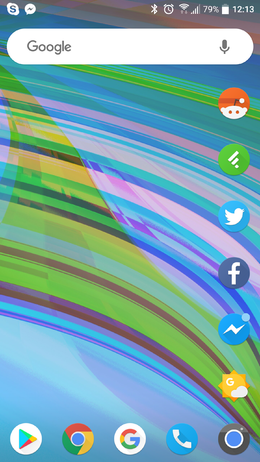 Now a new stable update will make it even more appealing to geeks. With version 5.2, Nova Launcher brings us Notification Dots. These dynamic badges appear on the corner of icons to notify the user about updates to the app. Nova Launcher has taken notes from Google here. Only, Google's implementation is more refined. The Notification Dots in Nova Launcher can change color suitable to the app icon they appear on. The feature was being beta-tested for some weeks before its launch on Tuesday. Those who are waiting for Android O to see the feature live can download the Nova Launcher app to get an idea. Although Notification Dots is a feature of the paid app. So you will have to buy it to do that.
Previously, a Dynamic Notification Badges feature was introduced as part of the Nova Launcher 5.1 version. And it was quite unique. But the new Dots will also appeal to Android O fans nonetheless. Another feature of the update is a rounded search bar which is in line with Android moving gradually towards rounded app icons. Other than that, some bug fixes and performance tweaks are included to polish the UI.