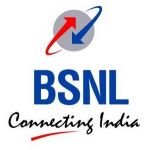 BSNL Mobile has launched an innovative spoken English mobile learning program, 'Learn English'. The program has been designed by EnableM Technologies Pvt. Ltd. in association with OnMobile Global Limited. 

In the current scenario, it is safe to say that mobile phones have become an extension of our lives. Everyone – from a fruit vendor to a carpenter and from a maid to a driver – is connected to and is at ease with this technology. Conversely, time is in short supply, travel distances large and the pressures to excel immense. Resources, however, are not always within reach. This is where m-learning steps in. By providing the learner an opportunity to learn at his own convenience and in his own environment, it affords the remote learner a wholesome and interactive language learning experience.

Designed specially for the mobile medium, the Learn English program teaches spoken English through simple stories and everyday situations that the common man can relate to. Subscribers have the option to select their level of learning ( Basic/Advanced ), based on their proficiency of the language. They can also select specific Professions, Situations or Conversations to learn English. So now, a driver or a receptionist can listen to lessons aligned to his/her profession. Similarly, subscribers can listen to conversations based on situations they might encounter everyday! Daily SMSs and practice tests are a part of the learning package. To make the program user-friendly and self-paced, certain options such as bookmarks, pause, etc. have also been introduced.

Currently, the Learn English program is available in two levels – Basic and Advanced. Apart from this, the course also offers English lessons for various Professions, daily life Situations and how to make Conversations. The program is available in nine Indian languages, namely, Hindi, Tamil, Kannada, Marathi, Bengali, Gujarati, Punjabi, Telugu and Malayalam.

BSNL recently undertook a consumer feedback research and almost 74% users said that the topics taught were relevant to their day to day life. The participants found the innovative approach of teaching English by creating interesting scenarios quite helpful. Almost 80% respondents said that they now use the words and phrases taught in the conversations section in their daily interactions with people.

As part of the Learn English program, subscribers receive a new word daily through SMS. However, the survey has revealed that the learners wish to receive more daily SMSs, showing the thirst for learning the language in our country. Users also said that learning on the mobile was a great help since they did not have to travel and do not mind paying for the same as they see it "value for their money".

The program is available at a subscription cost of Rs. 20 per month and a nominal call browsing charge of 30 paise per minute.
BSNL users can subscribe to the program by dialing 1255537.