Nuance, the voice recognition giant has announced that it is acquiring its competitor Vlingo which is a voice-to-text and voice recognition app maker. Both Nuance and Vlingo have fought many legal battles on the grounds of patent infringements.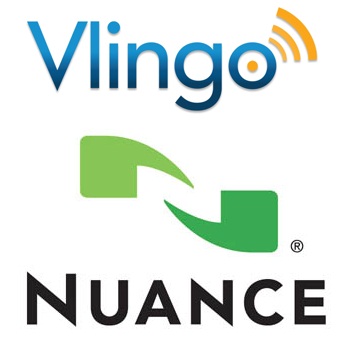 But now both the companies are putting their differences aside to fight for one cause, Apple's Siri.

It is also interesting to note that Apple's Siri is powered by Nuance's voice recognition. Vlingo CEO Dave Grannan said in a statement, "Vlingo and Nuance have long shared a similar vision for the power and global proliferation of mobile voice and language understanding. As a result of our complementary research and development efforts, our companies are stronger together than alone. Our combined resources afford us the opportunity to better compete, and offer a powerful proposition to customers, partners and developers."
Nuance has said that a main reason for the acquisition is a $5 billion market opportunity that spans phones, PCs, tablets, cars, music players and navigation devices, and it plans to integrate natural language interfaces across these areas and devices. The company has already taken over Swype and now this, interesting moves by the company indeed.