While the Tegra K1 chipset is still new in the mobile market, NVIDIA has already revealed its plans for the next powerful chipset which is slated to be released next year.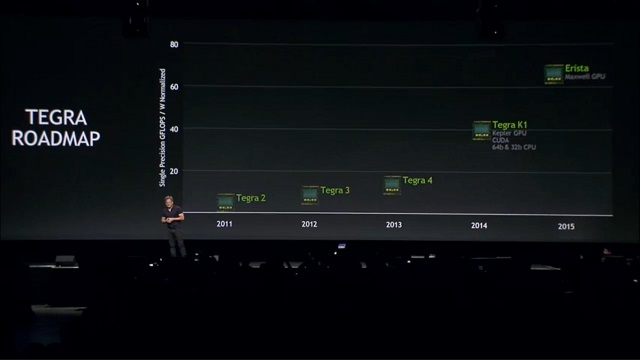 NVIDIA has unveiled the Erista chipset, which is the latest addition to the Tegra family and the successor to Logan. Interestingly, the chipset replaces the previously expected Parker. However there are no specifics provided about the CPU, but we do know that it will be based on a Maxwell GPU. Also the Maxwell GPU is no more a Unified Virtual Memory, but comes with DirectX12 support now.
Meanwhile NVIDIA also announced a partnership with Audi to use their Tegra chipsets in Audi cars for their car collision sensors. A prototype of the new Audi Connect computer based on the Tegra K1 was demonstrated. The Tegra K1 is expected to start shipping in the second half of 2014, however as usual the adoption rate is expected to be very low.