Quad-core smartphones are going to be the next big thing this year. And of course we head over to Nvidia, who has made it possible by introducing the Tegra 3 SoC. But there's more to it than just four cores.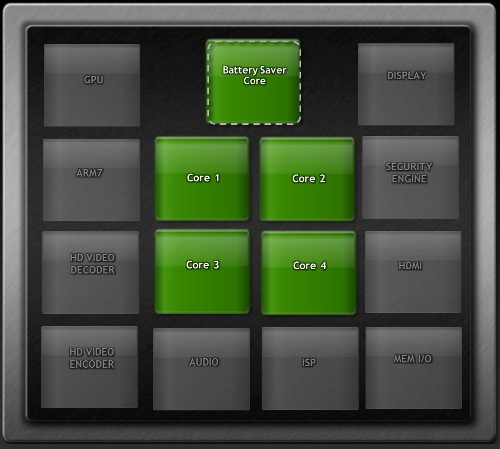 When the company had announced the chip last year, they said that there will be an extra core, which they touted as a 'Ninja Core'. Well let's clear the mystery for you. The Tegra 3 chip has a 4-plus-1 architecture. Yes, it will have the usual four cores, and another core to support the other four.
The fifth core basically helps in saving battery by managing and processing tasks that don't require a lot of processing power.
"It provides both exceptional processing power and great battery life. It does this by using four powerful CPU cores to handle demanding tasks, such as gaming, and a fifth low-power, battery-saver core to manage less strenuous tasks – like processing e-mail or operating in standby mode."
So, look out for more devices coming with the new Tegra 3 chip at the Mobile World Congress.