Let's face it, we all are tired of the fact that smartphone manufacturers often tend to sell their smartphones through invite based systems, flash sale models and what not. Sometimes you must be thinking that can't these people sell their smartphones in a normal manner just like the other OEMs do? Well, at the end of the day, it's all about business after all, whatever the claims the company make.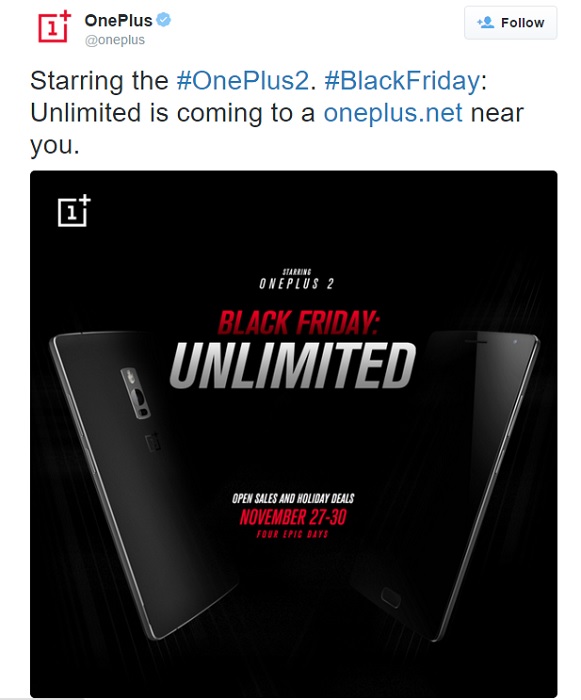 Looks like OnePlus is trying to change this, temporarily though. As you know that all the smartphones offered by OnePlus are available for purchase only using invites. That means if you have an invite you can buy any of the OnePlus smartphone you want. But if you don't, well, you need to ask for it to a friend who has the invite and doesn't intend to use it. Or else, there are many people who earn money from this invite system. They sell their invites to those people who are in need of buying a OnePlus smartphone and don't have an invite.
According to a tweet by OnePlus, the OnePlus 2 smartphone will be available for purchase without invite during November 27-30. As a part of Black Friday deal, you can buy the OnePlus 2 in the US even if you don't have the invite for the purchase.
For now, we only know that the OnePlus 2 will be available for purchase without an invite during November 27-30. There's no word whether the OnePlus X will also be a part of the Black Friday deals or not.