The flagship killer, OnePlus 3, priced at ₹27,999, boasts a fast fingerprint scanner. OnePlus 3 fingerprint scanner is embedded in the capacitive home button. Covered by a ceramic coating, it is highly sensitive and performs very fast. Here we are going to talk about the features of OnePlus 3 fingerprint scanner below.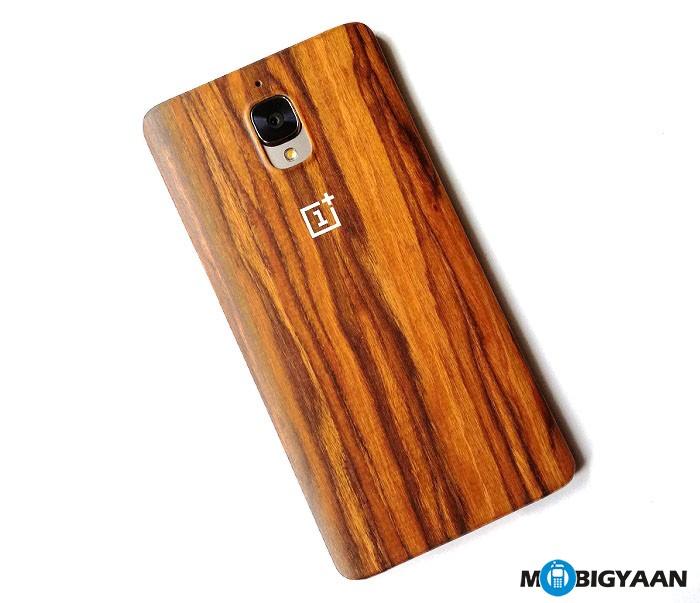 Unlocks the phone in 0.2 seconds
OnePlus 3 comes with an improved fingerprint sensor unlocks the phone in just 0.2 seconds. The Good thing about the fingerprint that I find is it even unlocks from a sleeping screen i.e. you don't have to press any buttons prior to unlocking the device. On Samsung devices especially Galaxy S7, Galaxy Note 5, you need to press the power key or home button to wake the phone and then unlock with the fingerprint which is not as effective as when it can be done without pressing any kind of buttons or waking up the device. Why not let your fingerprint wake the phone up.
Ceramic coated fingerprint scanner
Fashioned out of ceramic for a premium touch, the scans are more precise over time. Since the button is ceramic coated, you can have a long lasting fingerprint scanner usage improving the overall accuracy. The fingerprint scanner actively learns and improves the scanning process. At the end, it's fast, accurate, and secured.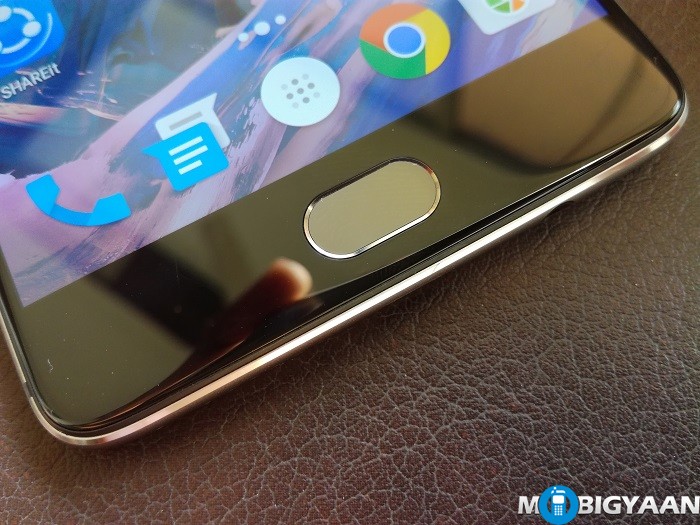 360 degrees recognition
OnePlus 3 recognizes your fingerprint in all directions i.e. 360 degrees. So, no matter how you put your finger, it unlocks without any hassle. Either you put your finger upside down or in any other way, the phone unlocks quickly.
Supports 5 Fingerprints
OnePlus 3 holds up to 5 fingerprints at a time. You can add a maximum of 5 different fingerprints on OnePlus 3. More than one fingerprint is pretty useful in my opinion if your finger is occupied in some activity, you can unlock the phone with another finger. If the limit exceeds, you've to remove any previous fingerprints to add a new one.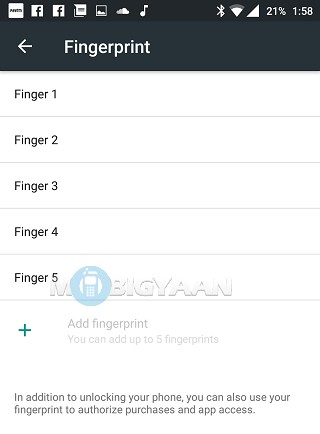 19 attempts required to add a fingerprint
To setup a fingerprint, you have to verify your finger 19 times and that's quite a long process. Other phones like Honor 7 and Honor 5C does it in 6 attempts. But we saw smartphones like Sony Xperia Z5 dual also takes the same number of finger taps to set up the scanner. Nevertheless, verifying more times ensures better accuracy. OnePlus 3 fingerprint scanner works like a charm in our usage.
Using wet hands, the phone doesn't wake up. So, you've to keep your fingers dry to use the scanner.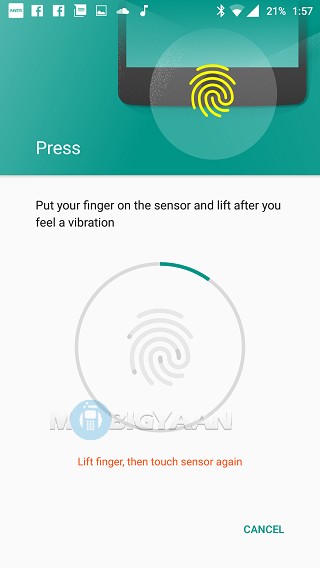 How to add fingerprint on OnePlus 3
To add a fingerprint on OnePlus 3, go to Settings -> Security & fingerprint -> Fingerprint. Tap the button 'Add fingerprint' to add a fingerprint. Verify your fingerprint by tapping on the scanner multiple times. You will be asked to add a PIN or password security as a backup before adding a fingerprint.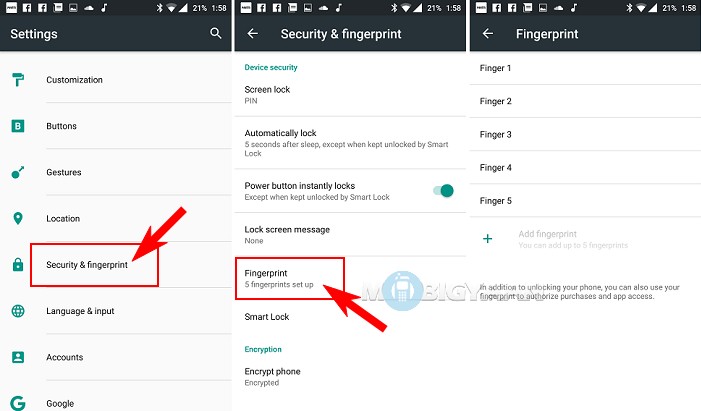 If you've known to any other features of OnePlus 3 fingerprint scanner, kindly share with us in the comments.
Also, check out OnePlus 3 hands-on and first impressions.