Last week, there were rumors about OnePlus launching a new black colored variant of the OnePlus 3T. There were also speculations about OnePlus launching a blue colored variant of the 3T. Well, putting an end to all the rumors and speculations, OnePlus has unveiled the OnePlus 3T colette edition, and yes, it is black colored.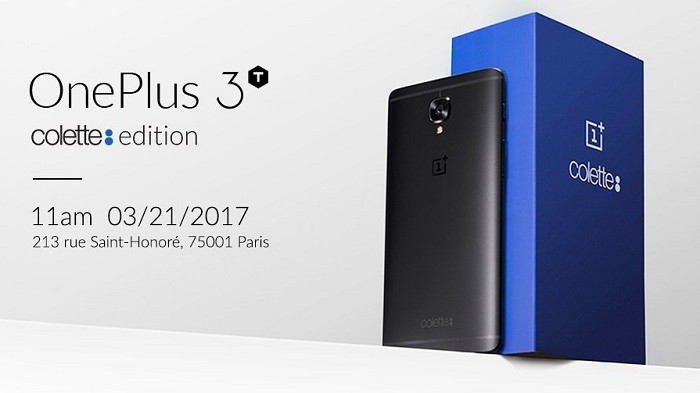 The OnePlus 3T colette edition is designed by OnePlus in collaboration with colette known for their high-end product offering. This OnePlus 3T colette edition is similar to the regular OnePlus 3T, but, it's offered in matte-black color and has the colette moniker at the back. Also, unlike the regular OnePlus 3T which is offered in 64 GB and 128 GB storage variants, the colette edition is only offered with 128 GB of internal storage.
Besides, you can't simply buy the OnePlus 3T colette edition online just like the regular 3T. This colette edition will only be available for purchase at the colette store in Paris on March 21 at 11 am local time. Also, even if you take a trip to Paris to buy this limited edition 3T, you will have to be quick enough as OnePlus is only going to sell 250 units of the 3T colette edition.
The OnePlus 3T colette edition is priced at €479 (around $510/₹33,600) and those who buy limited edition will also get a pair of OnePlus Bullets for free.
So, do you like this OnePlus 3T colette edition? Or do you like the Gunmetal and Soft Gold variant more?