With after sales support becoming a major concern amongst users, OnePlus has partnered with Servify to offer Accidental Protection Plan for OnePlus 3 users.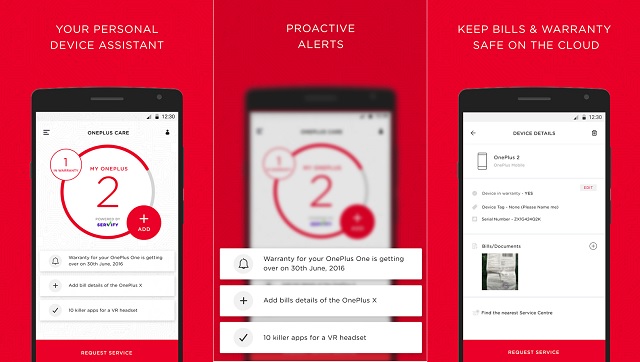 OnePlus has announced its partnership with Servify to launch the OnePlus Care app. The app would enable customers to self-diagnose their smartphones for any issues. Customers can also avail free pickup-drop service from their home or office, in case of a need to repair their OnePlus devices. The free pickup-drop service is available across Bangalore, Chennai, Kolkata, New Delhi and Mumbai.
Further, as a special offer Servify is offering a 12 months free Accidental Damage Protection Plan for the OnePlus 3 handset. To avail the offer, Customers buying the new smartphone, have to download the OnePlus Care app and register the purchase details within 30 days of purchase.
Speaking about the partnership, Vikas Agarwal, General Manager, OnePlus India, said, "OnePlus becomes the first brand to introduce a comprehensive service app and provide on-the-go customer support experience right from your device and also offer a 12 months complementary Accidental Damage Protection Plan for all OnePlus 3 users. Customer experience is a key focus area and we are proud to offer the OnePlus Care app. We are bringing differentiated superior support structure to our users to elevate their after-sales smartphone experience."