Browsing via Google Chrome or other browsers on your Android device is good but not the best when there is a way to open websites in the background while you continue to use the app without interrupting. It is always annoying when you're interrupted by a link you see inside an app such as a link someone messaged you on WhatsApp that directs you to a browser app and you have to tap the recent button to get back to WhatsApp.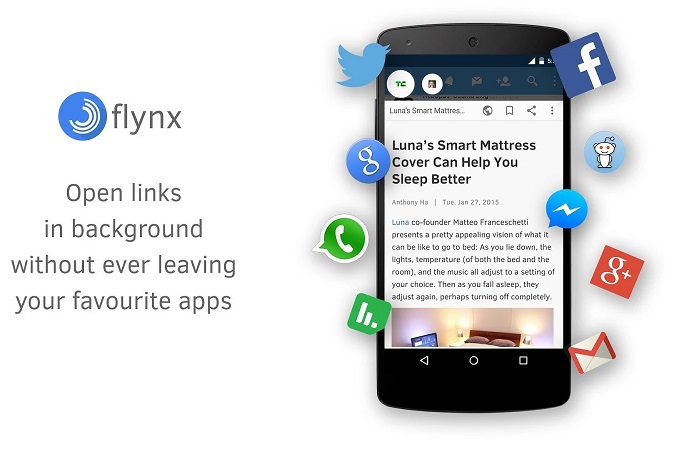 If you are a social bee and you spend too much time on social networks, there's a good chance that you may accidentally tap the links often without even noticing it, and a chrome or any other browser app comes right in the middle of the screen interrupting your social experience.
Even if you tap the links from the within the app to see the website or read an article, it still creates a mess opening the browser window and somehow your current task is obstructed. So, What I going to show you is something that browses the websites a lot easier and that will simply amaze you without interrupting and leaving any of your tasks you are currently doing.
How to open websites in the background on your Android device
Flynx is a browser app lets you open your favourite links or websites from any app that you use such as Whatsapp, Twitter, Facebook, and etc. in a revolutionary new way. This app isn't a regular browser app but it's an app that gives you a plethora of space for your tasks without getting a browser window in front of the screen but a floating window when you open a link.
When opening a link, choose Open with Flynx to open websites in the background.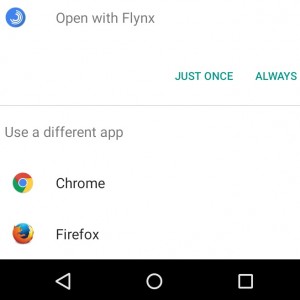 The web page may open in a mobile view to save mobile data usage limiting the theme and other visuals of the website and showing you just a text based version of the page. You can simply tap the globe icon and view it in full mode.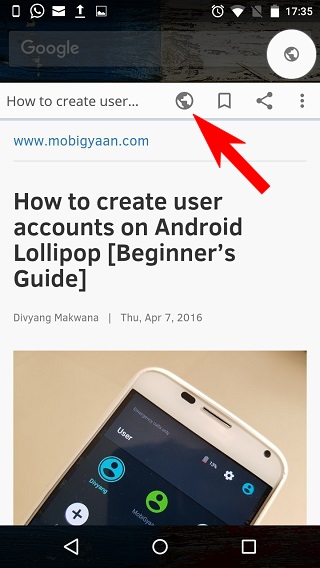 Flynx browser app saves your time opening the websites and links in the background without interruption. Moreover, it also supports multiple tabs i.e. you can open multiple links in the background while easily switching between effortlessly. Everything is done without leaving the current app off the screen.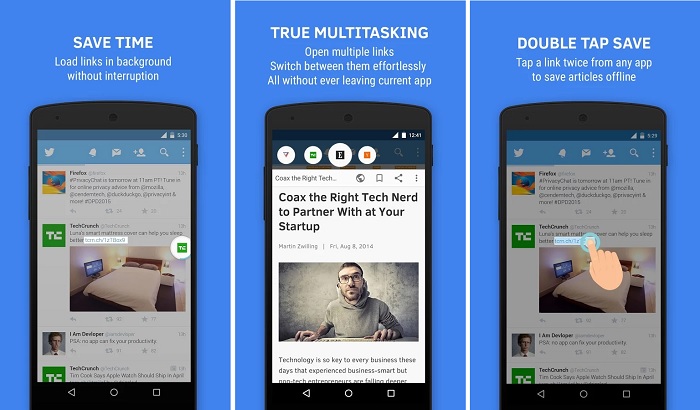 The app also features tapping the link two times to save it if you set Flynx your default browser. You can also bookmark and save the link for later use. You can browse the links in offline mode too. It syncs to your Google account when you sign in with a Google account. All your saved links and bookmarks are accessible with Flynx.
Flynx features the following:
Open links in the background
Save links for later use
Bookmark websites
Saves offline via double tapping the links
Supports multiple links at the same time
Web browser also supports night mode and couch mode
This is the best and portable browser I find. Do you have any other apps similar to Flynx that lets you the open links in the background? If yes, share with us.
Visit more guides here on our How-To Guides.