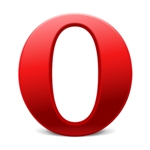 Opera Software has released Opera Mini 5 beta, the newest update to the world's most popular Web browser for mobile phones.  In this fifth-generation version, Opera Mini has a new, sleek look and feel, Speed Dial bookmarks. It can be downloaded by simply directing your phone's existing Web browser to http://m.opera.com/next, and download the Opera Mini 5 beta free of charge.

Opera offers a special version of the Opera Mini 5 beta for BlackBerry. Designed specifically for BlackBerry devices, Opera Mini 5 works seamlessly with BlackBerry, including opening links and copy-and-paste functions. Visit http://m.opera.com/next to download Opera Mini for BlackBerry.

5 Key Features

Sleek design — Opera Mini 5 features a new, intuitive and advanced look and feel.
Tabbed browsing — This desktop favorite is now available for Opera Mini. Tabs allow users to browser several sites simultaneously. This helps users easily jump from one page to another with the click of a tab.
Touchscreen or keypad browsing — Opera Mini caters to the needs of your phone, offering optimal browsing for both touchscreen and keypad-based phones.
Password manager — Opera Mini is a virtual memory bank, securely saving all passwords for e-mail, social-networking sites, online banking and more.
Speed Dial — This is our take on a table of contents for your Web adventure. Opera's Speed Dial will greet you with your pre-selected Internet favorites upon loading the browser.
Opera Mini 5 ScreenShots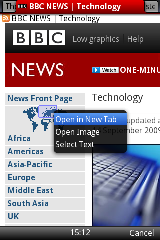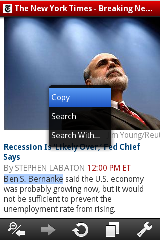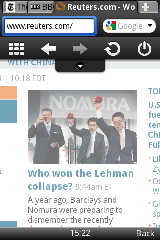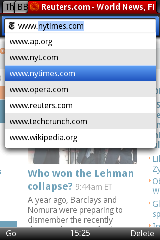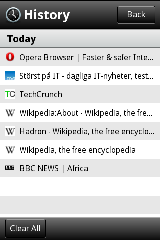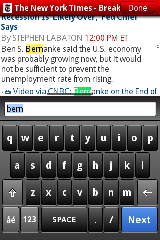 Opera Mini 5 Beta Reviewers Guide