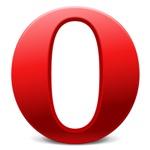 Opera Software today announced the availabilty of their app store called the 'Opera Mobile Store'. Its accessible from mobilestore.opera.com, using Opera or any other browser. The store featuring both free and paid applications was developed in strategic partnership with Appia a world leader in open application marketplace technology. The app store is for users of various mobile platforms like the Java, Symbian, Blackberry and Android.
The store fetches the applications based on the platform thats accessing and it gives the price in the local currency.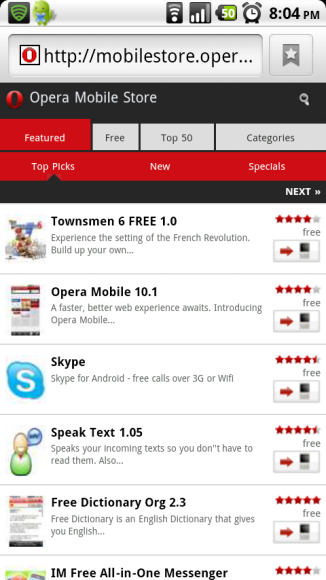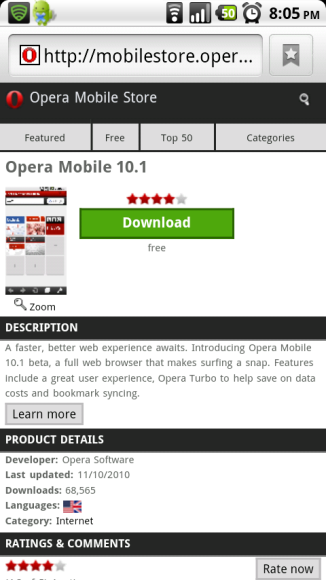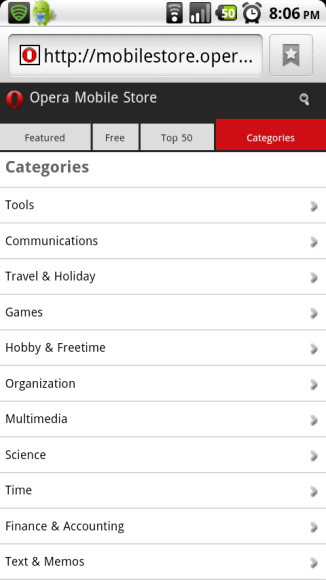 "The launch of the Opera Mobile Store supports Opera's core belief in an open, cross-platform mobile Internet experience by providing Opera users with an integrated storefront of mobile applications," said Mahi de Silva, EVP, Consumer Mobile, Opera Software. "Our partnership with Appia delivers to all Opera Mobile and Opera Mini users easy access to a wide variety of great content, on any device, all over the world."
Developers around the world can access the opera publisher portal and publish their applications in the opera mobile store. So far there have been more than 15 million users in February since the pre-launch and more than 700,000 downloads per day, taking the Opera mobile store among the top 10 mobile app stores in the world.