While Opera has been constantly rolling out updates for the Opera Mini browsers, the company has now released the next version.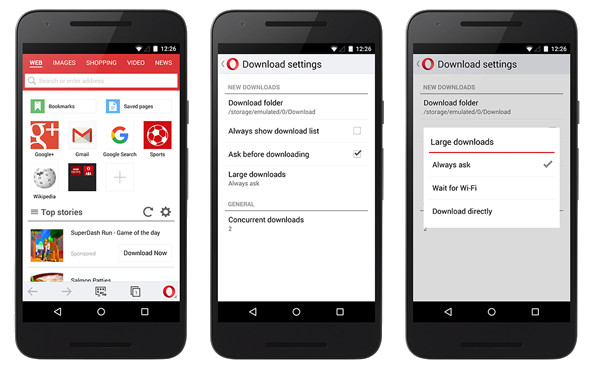 Opera has announced the release of the Opera Mini for Android version 13, which is the latest version of the popular third party browser for Android. The new version has many new features and performance enhancements. The browser now has a new download manager which allows you to control the number of files you download simultaneously as well as gives alerts when downloading large files.
The Opera Mini for Android version 13 has an updated search bar that allows you to select a category for your search results before hitting the Go button. There is also a Password manager in the high data-saving mode for devices running Android 4.4 and higher. You can download the latest Opera Mini for Android version from the Google Play store.