Opera Mini web browser for Samsung Gear S smartwatch released
With the advent of the smartwatches, most of the companies are trying to offer their apps and services directly on the watch. The latest to join the league is Opera.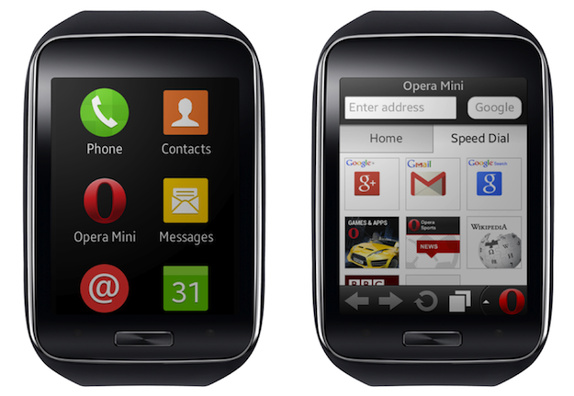 Opera Software has announced that the company has released the Opera Mini browser for the Samsung Gear S, making it the first browser for the Tizen-based wearable device platform. The browser has many finger-friendly features which make browsing on the watch very user-friendly. To zoom, you need to double-tap with a finger, or, to get a more precise view, just need to pinch to zoom. A gentle swipe with your finger will take you forward and back.
Speaking about the launch of the browser, Lars Boilesen, CEO, Opera Software, said, "As a lightweight but powerful browser maker, Opera has been a pioneer of making the web accessible across a huge variety of connected devices, such as the internet keyboard, the dual-screen handheld game console, VOIP phones and, now, wearable device. We are thrilled that Opera Mini will be the first browser for Samsung Gear S users to download. This is an exciting, new experience for smart-gear users."