Party Time! It's our 3rd Anniversary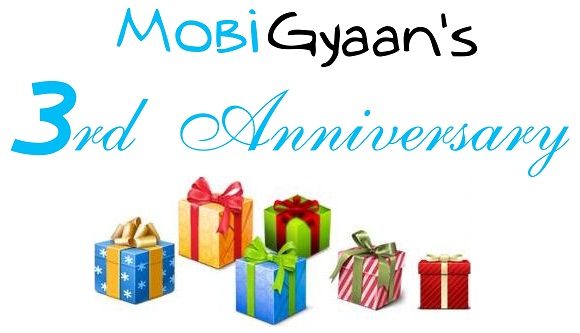 3 Years. Woohoo! Amazing Journey. Lots of followers. Lots of friends. Lots of Fun. Loving it.

MobiGyaan completed 3 years today. Amazing feeling it is. The Blog saw a good growth in terms of followers and traffic in past one year and I hope it will be continued.

Thank you everybody for making it possible.

A special thanks to our sponsors and to our team who works hard day and night to bring you the latest. Thanks You Guys!