PayMate and Nokia partner-up to bring in NFC based technology in India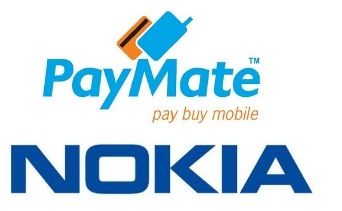 PayMate along with Nokia has developed a new NFC technology solution that will enable easy display, delivery, and purchase of goods and services using a simple tap. With Nokia launching NFC based handsets, PayMate has partnered with Nokia to showcase to the Indian market some of the capabilities of NFC and bringing NFC to the Indian mainstream.
NFC solution enables users to access Content and Services, simply and securely with a single tap of the phone against an NFC touch point. You can exchange text, images, URLs and other data simply by holding your phone up to various smart tags. It promotes quick and easy sharing of content between two mobile devices as well as with consumer electronics such as cameras, TVs and printers.
This experience can also be extended to a convenient and secure checkout and payment with the PayMate solution. Customer can purchase an item by simply tapping their NFC enabled device against an NFC enabled menu or a tag on an item they wish to purchase. All product information could be transmitted to the customer's phone via the information triggered from the RFID tag and the customer can then choose to go ahead and select the item for purchase. Their NFC device could be linked via PayMate to a payment mechanism such as their bank account or a prepaid account and the customer could then authorise the payment directly on to their mobile phones. NFC thereby helps in contactless payments by transforming the mobile phone into a digital wallet, thus eliminating the need to carry cash and credit cards.
Likewise, coupons, promotions and advertisements for various products and services could also be transmitted to the consumer's phone, taking mobile marketing to a new level. For the end user, the entire experience is fast, precise, and convenient. For merchants and content providers, NFC is a cost effective, active, and engaging solution that also provides real-time usage and insight to customer interests and preferences.