Paytm introduces new 'Movie under Rs.100' section to its app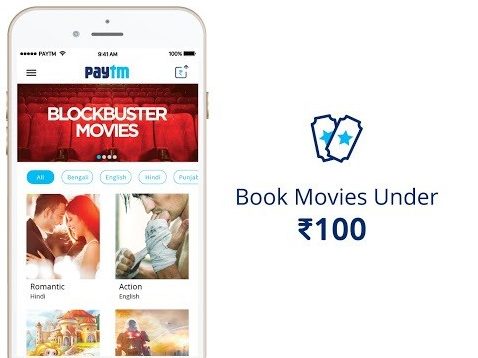 Paytm has now introduced a new section named 'Movies under Rs. 100' for its app. The new segment will include all movies with tickets under Rs. 100. With the new segment, Paytm wants to bring movie tickets to a budget-oriented set of audience like college students, teens etc.
The booking process is fairly simple and much similar to other online booking apps. Simply open the app, click on the new 'Movies under Rs. 100' section, once there select the desired movie as well as timing and seats and finish by paying for the booking. Users can also get food combos to go along with the ticket at affordable rates.
Launching the new service Madhur Deora, CFO & SVP of Paytm said, "This service is aimed at offering customers the movie going experience at an affordable price. Initial response is very encouraging, and we are seeing usage especially among college goers, young couples and families."