With the cashless economy becoming a major focus for the financial institutions, Paytm has now launched a toll-free number for users.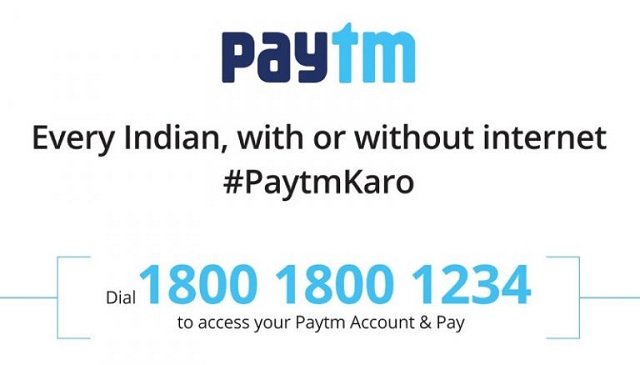 Paytm has announced the launch of a toll-free number 1800 1800 1234 for its users across India who do not have access to internet services. The number allows phone and non-internet users access their account and pay easily. This service would enable non-smartphone users to go cashless.
To transact using the new Paytm toll-free number, users need to call 1800 1800 1234 from their registered mobile number. Users then need to set their 4 Digit Paytm PIN on call. To transfer money, users need to enter the recipient's mobile number, amount and their Paytm PIN.
Speaking about the initiative, Nitin Misra, Sr. Vice President – Paytm, said, "We are committed to enabling more and more Indians to be able to transact digitally. The launch of our new toll free payment number is another significant step in that direction. This will allow even non-smartphone users across India go cashless."