Philips X2566 phone designed for senior citizens launched for Rs. 3800
With the elderly crowd shying away from digitalization due to the apparent complicated nature of the technology, Philips has launched the Philips X2566 keeping in mind such users.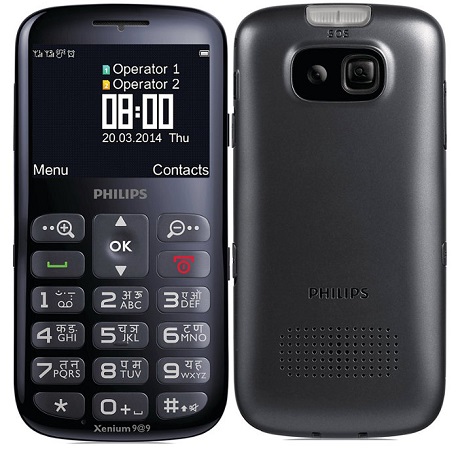 Philips has announced the launch of the Philips X2566, which is designed for the senior citizens. The phone has large and easily readable fonts, SOS functions and a long lasting battery life, making it perfect to use for the elderly people. The major part of the phone is covered by the keypad which has large keys, thus making it simple to type.
The other features of the Philips X2566 include a magnifier which can be used to magnify individual letters. Similarly there is a powerful flashlight which can be used even when the phone power is switched off. The phone also has an emergency SOS feature which can be activated by pressing the SOS button hidden under the flashlight. The handset is priced at Rs. 3800.
Speaking about the Philips X2566, S.S. Bassi, Country Manager – SAARC, Sangfei Mobility, said, "Philips has always pioneered in cutting-edge innovations that matter to our customers. With changing lifestyles in metros in India and increasing incident of elderly abuse, senior citizens are often left to support themselves by choice or otherwise. We specially designed this phone to make technology more accessible to and user-friendly for the elderly with minimum intervention from others."
Philips X2566 specs:
2.4 inch display
320 x 240 pixels resolution
0.3 MP primary camera
1630 mAh battery