While we have been hearing reports about the launch of the successor of the Redmi 1S, the images of the handset has leaked online.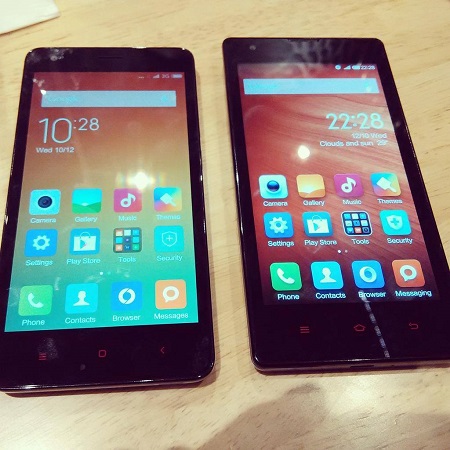 According to sources, the images of the successor of the Xiaomi Redmi 1S have leaked online. The device is spotted alongside the current Redmi 1S. Interestingly, the handset looks slightly smaller and thinner than the current phone. We are yet to be informed whether it would be called the Redmi 2S or some other name.
As per the rumours, the new Redmi 1S would have 4G LTE connectivity but is supposed to be priced in the same price range. The handset is said to sport a 4.7 inch HD display and is expected to be powered by the Snapdragon 410 processor. We can expect the official announcement early next week.