The successor to the last year's Huawei Ascend P6 has been in rumors for some time now and with MWC approaching, we are getting more details on the next Huawei flagship. Pictures of the Huawei Ascend P7 along with the MediaPad X1 tablet have leaked in the wild.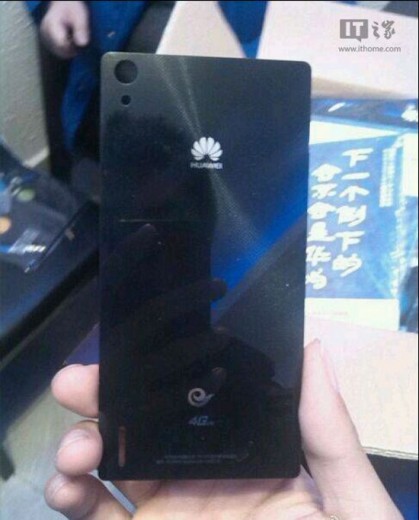 In the leaked picture, we get to see the back of the Ascend P7 and although it does not seem to be a drastic change from the P6, we surely notice the different material used for the back. There's a 4G logo which confirms of the 4G LTE connectivity on the device, something it's predecessor had lacked. The rumored specs are a 5-inch 1080p display, an HiSilicon 910 chipset, 13 MP rear camera and a whooping 8 MP front facing camera with a modest 2460 mAh battery.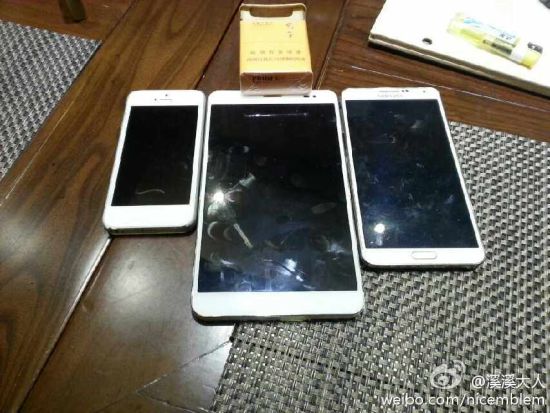 Another device which has leaked in the pictures is the MediaPad X1 tablet from Huawei which was recently in news. It is supposedly a 7-inch tablet, lighter and thinner than the Nexus 7. The rumored specs are a 7-inch 1920×1200 pixel display, the same chipset as the Ascend P7 and a 13 MP camera. There will be 3G and LTE connectivity in tow along with ability to make calls. Reportedly, it'll be priced at $200 which is amazing considering it's an LTE enabled tablet.
Both these devices should be announced at MWC so we won't have to wait too long to know more about them.