While we are excited to see the first device from Sony with a big screen that will be announced later today, some people have managed to get the clear pictures of the device to give you an idea what to expect at the event later today.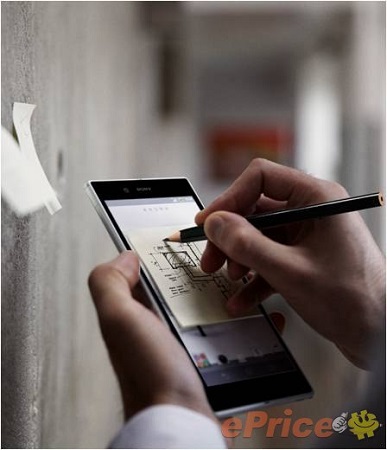 The alleged pictures of the Sony Xperia ZU shows a large display which could easily be the rumoured 6.44 inch. Strangely, the device seems to have quite a big bezel on both the top and bottom ends which would relatively increase the height of the device.
The reports also claim that the Sony Xperia ZU will feature a unique technology that allows you to doodle with a regular pen or pencil on it, instead of a dedicated stylus. The picture also shows someone drawing on a piece of paper stuck to the display, instead of on the display.