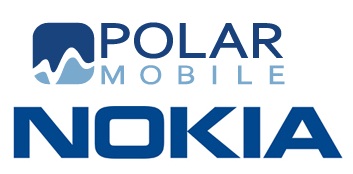 Nokia has made a deal with Polar Mobile to launch over 300 mobile apps for Nokia smartphones over the next 12 months. The apps will be made available to consumers of Nokia's Symbian smartphones, the newly announced Nokia N9 and future Nokia with Windows Phone. The apps will be from top tier media brands globally, including Wired UK, Kompas, Advertising Age, The Globe and Mail, Shanghai Daily and 7DAYS. The first set of 50 apps under this new partnership will be available on Nokia's Symbian devices by next month and will be available globally through Nokia's Ovi Store.
"Nokia is excited about the opportunity to team up with Polar Mobile to bring hundreds of quality apps to consumers around the world. Polar Mobile's ability to scale and attract a global set of brands is strategic in supporting Nokia's efforts in offering compelling apps and experiences for our users," said Richard White, General Manager, Nokia Canada.
 "We are thrilled that Nokia has chosen Polar Mobile to provide top tier media apps for their devices. Nokia's global consumer reach is important for many of our customers, especially in Europe, Middle East and Asia. Partnering with Nokia helps our media customers continue to grow their mobile audiences," said Kunal Gupta, Chief Executive Officer, Polar Mobile.