An unannounced Nokia Lumia

smartphone

possible running on Windows Phone 8 OS has just made an appearance online.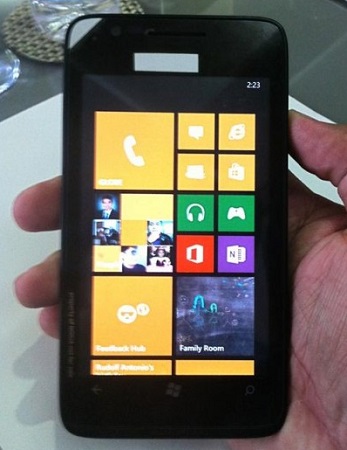 There is no information on the name, number or any specifications of the

smartphone

but if MNB is to be believed this could be the Juggernaut Nokia Proto which has appeared a good number of times in the past.

The

smartphone

is indeed a prototype as it bears the "proto.nokia.com" alongside the screen and even though the Windows button is that which is found on the WP 7

.

x

smartphones

, the presence of Family Room confirms it to be running on Windows Phone 8.
 
The screen is large and the overall design bears a resemblance to the Nokia Lumia 820 but the curved bottom are a welcome change.
 
For now this is all that we have for you over this mysterious Nokia Lumia but we hope to find out more

on

it in the coming few weeks.