Prepaid Plan Details : Tata DOCOMO (Kolkata)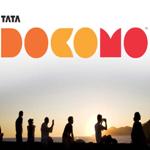 People living in Kolkata have now one more Telecom Operator to choose from. Tata DOCOMO has launched its mobile services in Kolkata. Tata DOCOMO is already present in Tamil Nadu, Kerala, Orissa, Karnataka, Andhra Pradesh, Mumbai, Rest of Maharashtra, Madhya Pradesh-Chhattisgarh and Haryana.

Details of Prepaid Plans in Kolkata :

Tata DOCOMO SIM is available at Rs. 49. It comes with lifetime validity and no intial talktime.

Call Charges :

All local calls can be made at the rate of 1p/sec

All STD calls can be made at the rate of 2p/sec (1p/sec for STD is applicable for first 15 min of STD usage for the day and thereafter the subscriber will be chaged @ 2p/sec for the day )

Local, National and International SMSes are charged at 60paise, Rs.1.2 and Rs. 5 respectively (First 2 SMS of the day charged and thereafter 100 Local or National SMS free for the day)

Sum of all recharges within 180 days should add up to atleast Rs. 100 so as to keep your connection active.