While we have been hearing quite a lot about a refreshing new design for the Nokia Asha series, a press render has shown another new Asha device sporting the new design.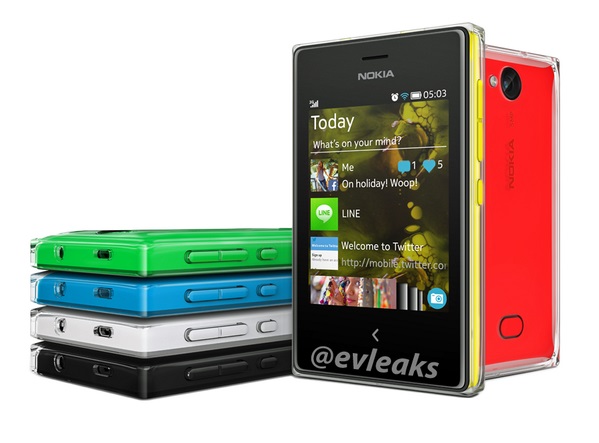 According to sources, the Nokia Asha 503, which is expected to feature in the huge list of devices to be announced by Nokia on October 22, has a new design with the dual-shot glass. The device has two layers, one is the colourful inner plastic layer and a translucent protective outer covering. The phone would be available in six colours – a black, white, red, green, cyan and yellow.
While the Nokia Asha 503, would follow the specs listing of the usual Asha phones, it would have a huge 5 MP camera with LED flash, which would be the biggest on an Asha phone. Obviously, the device would be touch-only with a capacitive touchscreen and would run on the Series 40 OS.