Nokia had earlier this month announced the Nokia Lumia 920 and Lumia 820 Windows Phone 8 running smartphones but didn't reveal any details on the pricing of both the yet to arrive devices.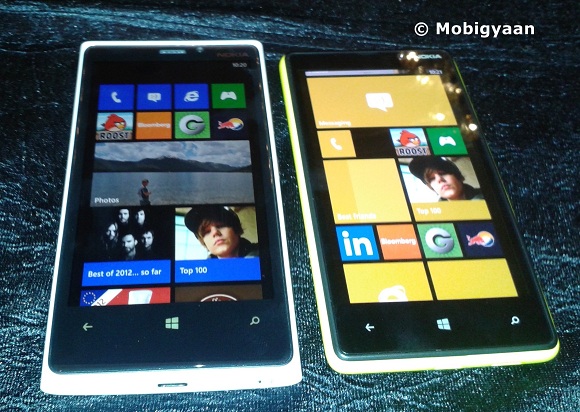 But details about the pricing and availability is popping in from all over the world giving us a little idea and what price tag we can expect when the device officially arrive in India.
Nokia Italy has priced the Nokia Lumia 920 at €599 whereas the Lumia 820 will be available for €499. While Nokia Germany has quoted a price of €649 for the Lumia 920 which €50 more than Nokia Italy and Lumia 820 remains at €499. The availability is pegged for mid-November.

Nokia has announced the prices of the Lumia 920 and Lumia 820 in Russia too with both handsets priced for 24,990 Roubles ($800) and 19,990 Roubles respectively.

Pre-orders for both the

smartphones

have already begun in Russia and in some parts of Europe.

So with the pricing for the Lumia

smartphones

coming out officially and availability in the above mentioned countries to be in mid-November, we expect the Nokia to make a similar announcement for Lumia 920 and Lumia 820 in India too very soon.

What do you feel would be the right price, which you are willing to pay for the Lumias?