Cloud storages work a tad different than your usual file managers. You don't have a recycle bin or a trash from which you can restore the data. When you are on low storage on your iCloud drive, you remove the files that you no longer use. It may happen that you have accidently deleted the files. But what if you suddenly need them. It can be those precious images or videos you want it back.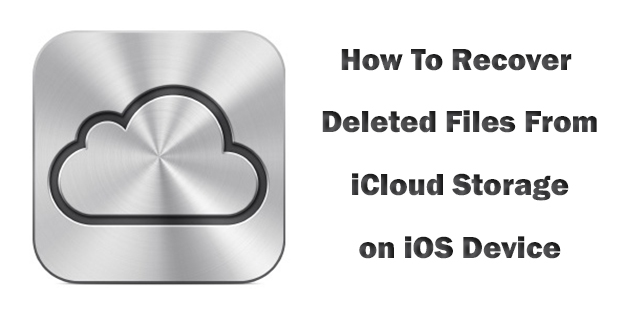 When you delete something from iCloud, these files aren't completely removed and luckily you can get it back if it's older than a certain period of time. iCloud provides a nifty file restoration service which can help you to recover deleted files from iCloud storage. Let's get it started.
How to recover Deleted Files from iCloud storage from your iOS device
Step 1: Visit www.icloud.com on any browser, preferably Safari on your iOS device. Login with your iCloud account and select iCloud Drive as shown. You can also use a desktop PC to visit the iCloud Drive.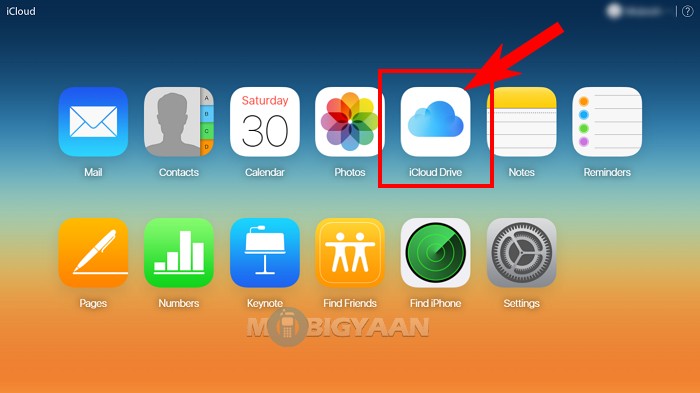 Step 2: On the top-right corner, tap your account name and find an option 'iCloud Settings'. Enter into iCloud Settings.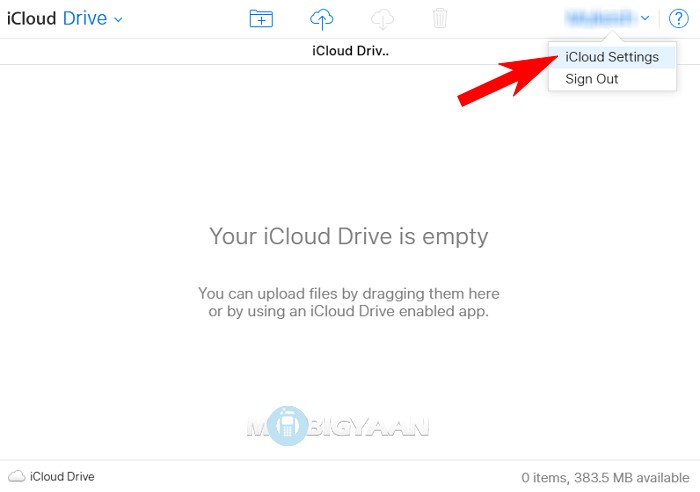 Step 3: Under iCloud Settings, swipe to bottom and head to Advanced section. A good thing is iCloud provides a restore service which will easily restore your iCloud files you have stored in it.
Now, in there you will see a few selections – Restore Files, Restore Contacts, Restore Calendars and Reminders, and Restore Bookmarks. Pick the one you want. This guide doesn't apply restoring Contacts, Calendars/Reminders, and Bookmarks but for the files that you have saved on your iCloud cloud storage. For the sake of this guide, I will choose 'Restore Files' from the given options.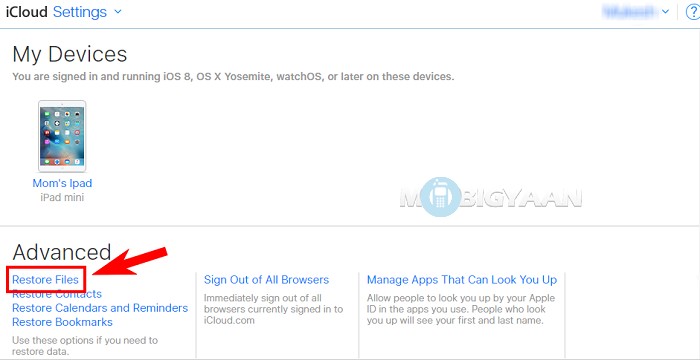 Step 4: A window will show you which files you have deleted. From here you can recover deleted files from iCloud storage. Choose the files you would like to restore using the checkbox. Instead, you can go for all the files to restore if you want. Choose the Select All checkbox for that.
Know that once you remove the file from your iCloud account, it holds the file for 30 days into your account before it completely removes from the system. If you can't find the file you want to restore, then sadly it's been over 30 days your file is discarded automatically and there is no way to restore it.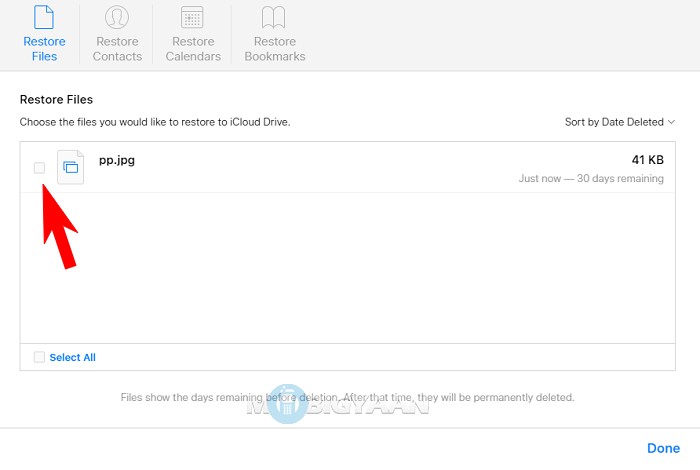 Step 5: Once you have selected the files, simply tap Restore button below as shown in the image. The files will automatically be restored to your iCloud account.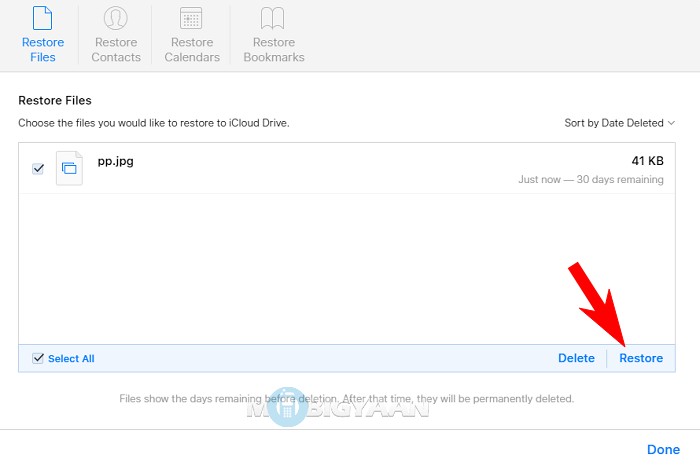 So, now you know how to recover files from your iCloud account. Comment below if you want any help on this guide. See more guides at How-To Guides.