Reliance Communications announces 7676 series along with 2 new recharges for Karnataka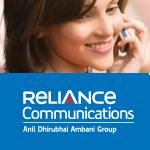 Reliance Communications, today announced 2 topup e-recharges for its CDMA as well as GSM prepaid subscribers in Karnataka, which in return offer full talktime in the first month and additional talktime in the subsequent months. In case of 333, the additional talktime that is offered is Rs 33 every month for the next 2 months and in 666 it is Rs 66 every month for the next 5 months.

In addition, The subscribers opting for Reliance mobile GSM service will get a new series of Mobile Numbers beginning with 7676, which was hitherto assigned only to landline subscribers. However, this unique series is now being extended to the GSM mobile subscribers for its customers in Karnataka.