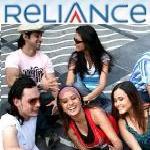 Reliance Communications, has announced the launch of mVDO, an innovative service for its mobile subscribers that will give users a rich experience of watching, sharing, searching and uploading videos across genres of their interest on WAP.
Through Search, users can search for any video across various categories, genres and download it to their GSM mobile phones. The Download feature makes videos optimized; converting them at the backend, so that users can receive the 3GP formatted videos which are played on most of the handsets available in the market.And Upload – A unique feature allows users to upload the videos from the mobile phones. In return a unique video link of that uploaded video would be shared with the user via SMS for him to be able to access it at a later point in time, thus allowing the user unlimited storage for his videos. Very soon, with the Share feature, users will also be able to share that link with their friends and family, who can then download that video.
The unique mVDO service will be made available to users through an subscription offer varying in different price points for different periods of validity from a month to as less as a week. However, all prices for varying validities cost not more than Re. 1 per day!