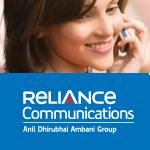 Reliance Mobile has launched two Night Calling promotional packs for its GSM and CDMA subscribers across the country – the Lite-Nite Pack and the Bright-Nite Pack.

The Lite-Nite Pack, priced at Rs. 29 offers Reliance Mobile subscribers free calling benefits to any Local Reliance Mobile between 11:00 p.m. and 6:00 a.m. and the Bright- Nite Pack priced at Rs. 59 offers free Local as well as STD calling to any Reliance Mobile. Additionally, Bright- Nite Pack users also gets a 50% discount on all other call rates  i.e. if the subscriber's tariff plan is for 1p/sec, he will be charged 0.5p/sec only for any call made to any number apart from Reliance Mobile during 11pm – 6am. Both night calling packs are valid for a period of 30 days and are available on e-recharge. Both Lite- Nite & Bright- Nite Packs are available to Pay Per Second & Pay per minute plan users. Pay per call plan subscribers can use Lite- Nite plan.
Lite- Nite Pack

Bright-Nite Pack

MRP

Rs. 29

Rs. 59

Benefit Validity

30 Days

30 Days

Benefits during Night (11:00 p.m. till 6:00 a.m)

Local on-net calls free

All on-net calls free

All other calls at 50% discount
The Lite-Nite and the Bright Nite packs present a great option for the night birds amongst Reliance mobile's user base.
Will you use these packs? Will you switch to Reliance to take benefit of these packs? Do share your views with us.