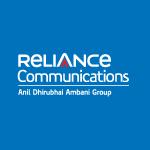 Reliance Communications today announced the launch of a SMS-based email service across Reliance GSM and CDMA wireless network in India. This Email on SMS service effectively empowers RCOM subscribers to receive all their emails via SMS. The Email-to-SMS technology is provided by Canada's iseemedia, a leading provider of low cost wireless email services to operators in the country.

RCOM is leveraging iseemedia's multi-platform email solution known as iseemail to enable every mobile users to check, download and retrieve email messages using the SMS interface. iseemail supports all types of email messaging systems in India through standard POP3 & IMAP4. It also offers access to consumer messaging from Gmail, Hotmail, Yahoo.co.in, Indiatimes emails and more.

RCOM is offering iseemedia's email service on its pre-paid as well as post-paid platforms as a subscription service charged at Rs.30 and a usage tariff of 0.50 paise per SMS sent. iseemedia receives a percentage of revenue from every user transaction.

TATA Indicom and TATA DOCOMO also launched similar service today. Both TATA Indicom and TATA DOCOMO are providing this service at Rs. 15/month as against RCOM's Rs. 30/month.