Reliance Jio crosses 100 million subscriber milestone in just 170 days
Just as expected owing to the controversial extended free offers, new-comer Reliance Jio has now officially crossed the 100 million subscriber goal it had set before the launch.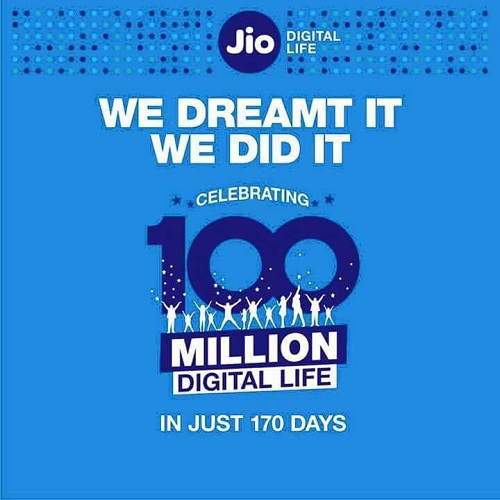 Reliance Industries Limited Chairman and Managing Director Mukesh Ambani has announced that Reliance Jio has hit the 100 million subscriber's milestone. He asserted that the company managed to achieve this feat in just 170 days of its commercial operations which began on September 5, 2016.
According to Ambani, Reliance Jio has been adding subscribers at an average rate of 7 customers every single second of every single day for the past 170 days. He claimed that this was an unprecedented level of acceptance for any technology company, anywhere in the world.
Speaking about the achievement, Mukesh Ambani, MD, RIL, said, "Jio has added 7 customers every single second of every single day. This is an unprecedented level of acceptance for any technology company, anywhere in the world. 170 days later, Jio has crossed 100 million customers mark on its 4G LTE all-IP wireless broadband network."