Mukesh Ambani-led Reliance Jio keeps announcing different offers and tariff plans at regular intervals. And, it's been a while since Jio announced any new offer. The last offer this telco announced was the Jio Football Offer. And now, instead of coming up with any new offer, Jio has launched a new device called JioFi JMR815 4G Hotspot.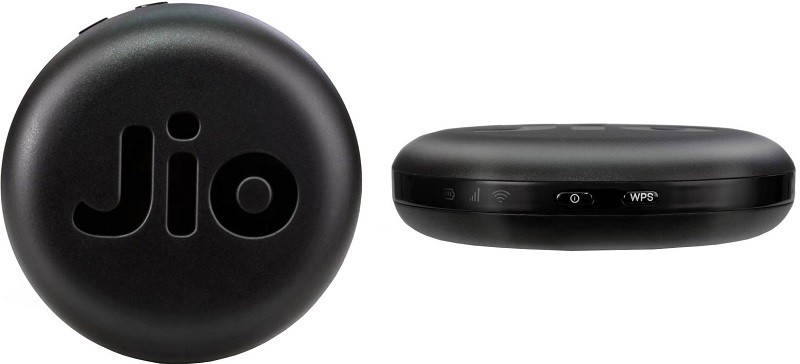 As the name suggests, the JioFi JMR815 4G Hotspot is a wireless hotspot device that lets you connect different devices to it to access Internet. With this new device, users can connect up to 32 devices at the same time – 31 of them through Wi-Fi and 1 through USB.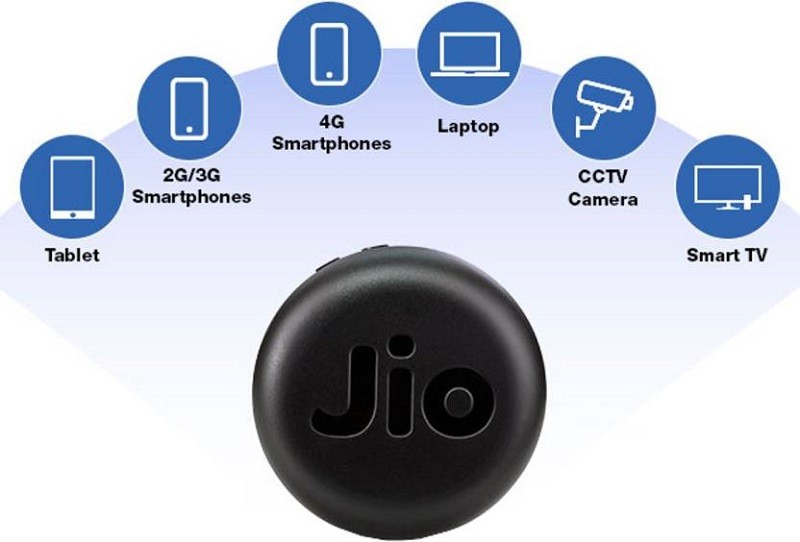 Jio says this new JioFi device supports download speeds up to 150 Mbps and upload speeds up to 50 Mbps. But, it remains to be seen how much speed do the users actually get in daily usage. Having said that, users can connect different devices to JioFi to access network like smartphones, tablets, laptops, smart TV, and even CCTV camera. Moreover, as this is a 4G device, and Reliance Jio relies on 4G network, users can enjoy 4G speeds even on their 2G/3G smartphones by connecting to this JioFi device.
That said, users can even make HD quality voice and video calls through their 2G/3G smartphones by installing the Jio 4G Voice app from the Play Store.
The JioFi JMR815 4G Hotspot also comes with a micro USB port at the bottom through which you can charge the 3000 mAh battery of this device which Jio says can offer up to 8 hours of backup. Besides, there's also a slew of indicators at the top of device to show battery, network and Wi-Fi strength. And, alongside these indicators, there are two buttons for Power On/Off and WPS.
Lastly, the JioFi JMR815 4G Hotspot is powered by ALT3800 Processor and supports FDD – Band 3, Band 5 and TDD – Band 40. Moreover, you can also insert a microSD card of up to 64 GB if you want.
JioFi JMR815 4G Hotspot Price and Availability
Price: Currently priced at ₹999
Availability: Available exclusively on Flipkart