While we are still eagerly awaiting the commercial rollout of Reliance Jio's 4G services, the company has now launched the official portal.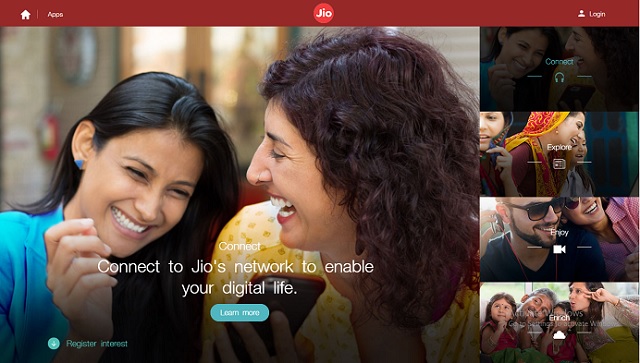 Reliance Jio has launched its official website – www.jio.com. The website, which was apparently accessible only internally until now, can now be accessed by everyone. While the website allows existing Jio customers to login to manage their services, it allows users to express their interest to avail Jio services by sharing their details. However, please note that this doesn't necessarily entitle you to a connection until the company gets back to you.
Interestingly, sources close to the matter suggest that while the commercial launch may still be a few weeks away, Reliance Jio has plans to expand the beta testing program and intends to pull in as many as 25 lakh additional testers across the country who would have access to the 4G network and besides can avail unlimited data, calls and SMS for 3 months, along with Reliance Jio's exclusive content and apps.