With Reliance Jio just gearing up to start charging customers from April 1, 2017, the operator is partnering with other recharge platforms to make it easy for customers to recharge their Reliance Jio number. The feature is now available on Paytm.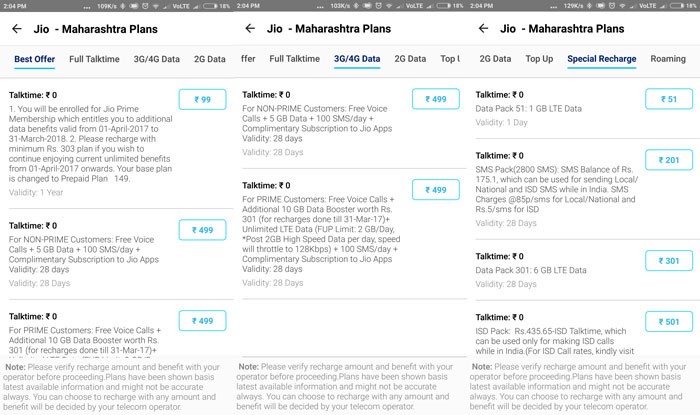 Reliance Jio subscribers can now recharge their mobile number using popular platform Paytm. Currently, only the Jio Prime subscription plan and the Jio Prime monthly packs are available. However, the remaining recharge packs are expected to be added shortly. The service is available both on Paytm app and website.
Offering recharges through Paytm, is a step ahead to provide accessibility to Reliance Jio subscribers, who currently could only recharge using the MyJio app or the Jio portal. Moreover, Paytm is apparently offering instant discounts on recharging with Rs. 303 or Rs. 499.
Reliance Jio seems to be finding new avenues to get people to start paying for its services, which have been free since its commercial launch in September 2016. To further extend the free benefits, Reliance Jio launched the Jio Prime membership service at Rs. 99 per year which would offer 1 GB free data per day at just Rs. 303 per month.