While Samsung had to give up on its flagship Galaxy Note7 series due to unexplained explosions, Reliance Jio's LYF smartphones seem to be facing a similar issue.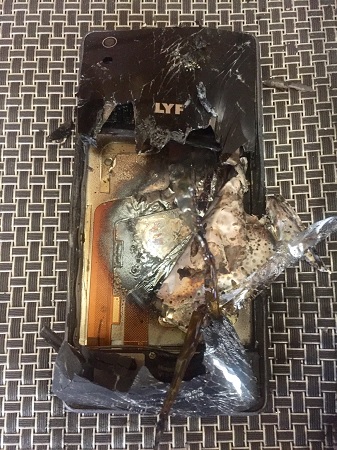 A Twitter user has reported that the LYF branded smartphone (manufactured by Reliance Retail) owned by him exploded and burst into flames almost killing his family. The user also did attach images of the burned handset which shows the charred handset with the LYF branding clearly visible.
My family had a narrow escape today after @reliancejio 's @Reliance_LYF phone exploded & burst into flames. pic.twitter.com/NggIGMc8Zw

— Tanvir Sadiq (@tanvirsadiq) November 6, 2016
While the details about the handset, including the handset model, are not yet available, the company has immediately replied to the post and assured that they will conduct a thorough investigation in the matter. The company also revealed that they would take appropriate action based on the findings.
Speaking about the matter, a LYF spokesperson said, "We are concerned about the incident reported in social media and are taking the matter seriously. We are assessing the cause and will conduct a thorough investigation in the matter. Customer safety is paramount to us and, based on our findings, we will take appropriate action."
Many times such issues also happen due to over-heating of the battery and improper charging. To know the exact cause of this one, we have to wait till Jio investigates this.