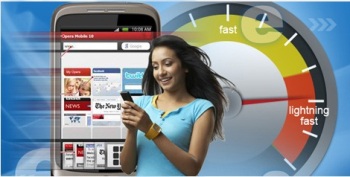 Cities like Ranchi, Jamshedpur, Dhanbad, Bokaro, Hazaribagh, & Jharia have been 3G-ed. Reliance Communication has launched its 3G services in Jharkhand and it covers the major 6 cities of the state in its first phase. Reliance Communications has now become the first private operator to launch 3G services in Jharkhand.
Reliance has proved its capability of providing 3G services to major cities like Delhi, Mumbai, Kolkata, and Chandigarh. By the end of 2011, Reliance Communications will launch the 3G services across 13 telecom circles where they hold 3G licenses. The company claimed that they will be using 'IP backhaul' which will provide maximum download speeds and minimum latency. They also claimed that the 3G network will be able to provide speeds of up to 28 Mbps. Reliance Communications had emerged as the winner in 13 key telecom circles during the 3G auction including the key metros of Delhi, Mumbai and Kolkata.  Reliance Communications holds 3G licenses in the telecom circles of Delhi, Mumbai, Kolkata, Punjab, Rajasthan, Madhya Pradesh, West Bengal, Himachal Pradesh, Bihar, North East, Jammu & Kashmir, Orissa and Assam.
The launch saw Raj Prusty, Hub Head for Jharkhand & Bihar, Reliance Communications and he had this to say "The launch of Reliance 3G is an integral part of our Vision 2015 of creating a  "Wire free India" built upon the 'affordable 3G for all' platform. Personalization of Services, Simplification of Tariffs and a  Content Rich Portfolio on the 'Best in Class' 3G Wireless Network will enable Reliance customers to get a much superior 3G service experience, significantly differentiated from others in the marketplace. Reliance 3G places us in a unique position with our suite of  offerings  covering 3G, CDMA, GSM and Mobile Broadband Data Services on the wireless platform."
"Reliance 3G services will offer the widest bouquet of cutting edge services including Video Calling, Mobile TV, Video Streaming and Applications accessed at superfast speeds ubiquitously on a variety of Mobile and Personal computing devices", said Mr Prusty. " A superior network with 100% optic backhaul, thousands of content rich applications delivered in an easy-to-access mode on a mobile screen, Personalization options and simple tariffs including daily sachet packs are the 4 pillars that will create a significant differentiation for Reliance 3G  services amongst customers", he added.