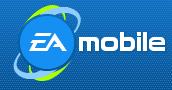 Reliance Mobile has signed a long term revenue sharing deal with US-based EA Mobile. According to the agreement, EA Mobile will offer its award-wining games to Reliance for its GSM VAS. One of the EA Mobile games being currently launched on Reliance Mobile is based on the new Hollywood movie X-Men Origins: Wolverine. The game can be accessed on the company's VAS platform R-World.
The unique mobile game based on the Hollywood franchisee will enable the player to bravely don on the role of Wolverine in this action-packed adventure game inspired by the film where Wolverine, sets out to avenge his girlfriend's death by waging war against his enemies. Escaping from Stryker's Weapon X laboratory, battling against an army of soldiers, and facing legendary mutant fighters including the Blob and Victor Creed!  Wolverine uses healing powers and razor-sharp claws to defeat those who stand in the way on the path to retribution.

The launch of the Wolverine mobile game on Reliance Mobile coincides the release of the film in India. X-Men Origins: Wolverine will be released across the country on Friday June 19, 2009.
The Wolverine game on Reliance Mobile has been developed by the Indian arm of US-based EA Mobile. EA Mobile owns the license to develop and distribute award-winning games such as Tetris, Bejeweled, The Sims, and Need For Speed.