Research in Motion announces the new BlackBerry Curve 9350/9360/9370 handsets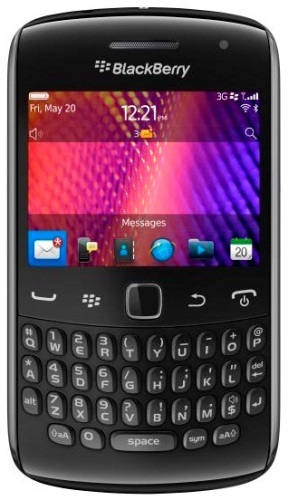 Three new BlackBerry smartphones have been announced by RIM which continues the Curve legacy, namely the BlackBerry Curve 9350, BlackBerry Curve 9360 and BlackBerry Curve 9370. All three are the same handsets with different cellular frequency abilities and will be running on the latest BlackBerry OS 7.
All of the models will have the original full-QWERTY keyboard design, an 800MHz processor with 512MB RAM, a 2.4 inch 480×360 pixel HVGA display, a 5MP camera with flash, Bluetooth, GPS, NFC, Wi-Fi, and a 1000 mAh battery. The Curve 9370 will be a global handset, and will have 1GB of internal memory will the other two will have 512MB of internal memory onboard, off course you can upgrade up to 32GB with a microSD card.
"These new models will build on the incredible success of the BlackBerry Curve line and further expand the largest global launch of BlackBerry smartphones in our history," said Mike Lazaridis, President and Co-CEO at Research In Motion. "The new BlackBerry Curve smartphones are absolutely stunning and offer a significant performance upgrade with an unmatched mobile social experience for the millions of feature phone users in the market as well as our existing Curve customers."